Start your morning off with a smile! Make breakfast time a breeze with these easy, delicious recipes! Whether you are looking for a flavorful French toast recipe, a power shake to get your day started, or something on-the-go, the perfect breakfast is just a few kitchen items away! Get creative and explore the variety of breakfast recipes available to spice up your morning routine – bon appetit!

1. Wake up and Enjoy: Delicious, Easy Breakfast Recipes!
Breakfast can be one of the best times to relax and start your day with some delicious, easy recipes. Whether you're in the mood for something savory, sweet, or a combination of both, here are some of the most flavorful and balanced breakfast recipes to help you wake up and enjoy.
For something sweet and satisfying, try making the Coconut Chia Pudding Parfait. This quick and easy parfait consists of a few simple ingredients, and can be made the night before and enjoyed in the morning, or even taken on-the-go. All you need to do is combine chia seeds, coconut milk, maple syrup, and vanilla in a medium sized bowl and let the mixture sit for about 10 minutes. Once the mixture is ready, layer it with some freshly cut fruit and a sprinkle of toasted coconut flakes for a top-notch breakfast.
For something slightly more savory to kick-start your morning, give our Egg and Avocado Toast a try. This dish is just as flavorful as it is nutritious and you'll be sure to enjoy it. All you need is two hard boiled eggs, an avocado, some whole grain toast, olive oil and a sprinkle of sea salt. Slice the avocado in half, and spread it evenly on the toast. Once that's done, top it with the two hard boiled eggs and sprinkle a pinch of sea salt. You've got yourself a delicious and healthy breakfast that you can enjoy in under 10 minutes.
2. Stir Up Your Morning Routine with these Quick & Tasty Recipes
Everyone has those mornings where you just can't get out of bed and start your day. It's easier said than done when you're trying to work a 9-5 job while juggling multiple responsibilities at home. The key is to stir up your morning routine and we're here to help with that! Here are our top quick & tasty recipes to get you started.
Breakfast Burrito: Perfect for a grab-and-go breakfast. Just fill a warm tortilla with eggs, cheese, and any of your favorite fillings.
Overnight Oats: The classic. Swirl together your favorite oats, yogurt, and toppings the night before for a perfect and easy breakfast in the morning.
Banana Oat Pancakes: Simply combine a banana, oats, and egg for an easy, healthy, and delicious breakfast that won't weigh you down.
Don't forget the coffee, espresso, or tea of your choice to get the day going. Stir up your morning routine and don't let the monotony of starting your day slow you down!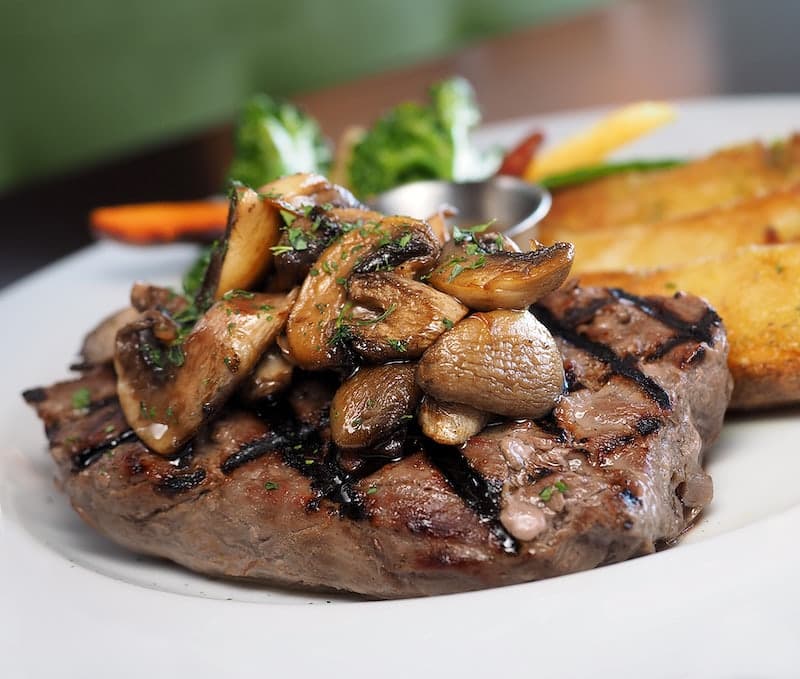 3. Start Your Day the Right Way: Making Breakfast a Breeze
Wake Up Early and Prepare Ingredients
Starting your day with breakfast is a great decision, but getting out of bed is not always easy. To make sure you are well prepared for the next morning, make a schedule that allows you to wake up early and gather all the ingredients needed for your desired breakfast. This will make your life much simpler since you won't have to worry about running out of something at the last moment.
Choose an Easy Recipe
When making breakfast, it's best to select a recipe that is easy to make and won't take too much time or effort. Choose something that is quickly prepared and doesn't require too much ingredients. Some great options include:
Scrambled eggs with vegetables
Oatmeal with yoghurt and fruit
Smoothies with fresh fruits and vegetables
Toast with spreads and cheese
These recipes are relatively quick and easy to make while also being healthy and nutritious. Experiment with different combinations to find out what works best for you and your taste buds.

4. Create Smiles at the Start of the Day – Delicious Breakfast Ideas!
Breakfast is an essential part of the day and with just a few easy tips, you can make it one of the most memorable meals of the day. Here are some delicious ideas to get you started:
Overnight oats: Combine rolled oats with your favorite flavors, such as peanut butter and bananas, for a super easy, tasty breakfast.
Yogurt parfaits: Layer yogurt and fruit such as blueberries or strawberries into a mason jar, or a bowl. Then top with some granola for a crunchy twist.
Smoothie bowls: Blend your favorite fruit, yogurt and seeds until thick and creamy. Then pile it up high, and top with fresh fruit, a sprinkle of shredded coconut, chia seeds and a dollop of peanut butter.
Breakfast doesn't have to be complicated either. Whip up a big batch of waffles and freeze them for toaster waffles on busy mornings. Don't forget about savory breakfasts like egg and veggie scrambles. Serve them with toast or wrapped up in a tortilla for a great-tasting breakfast burrito. Whatever you choose, starting the day with a meal full of smiles is sure to brighten up your morning.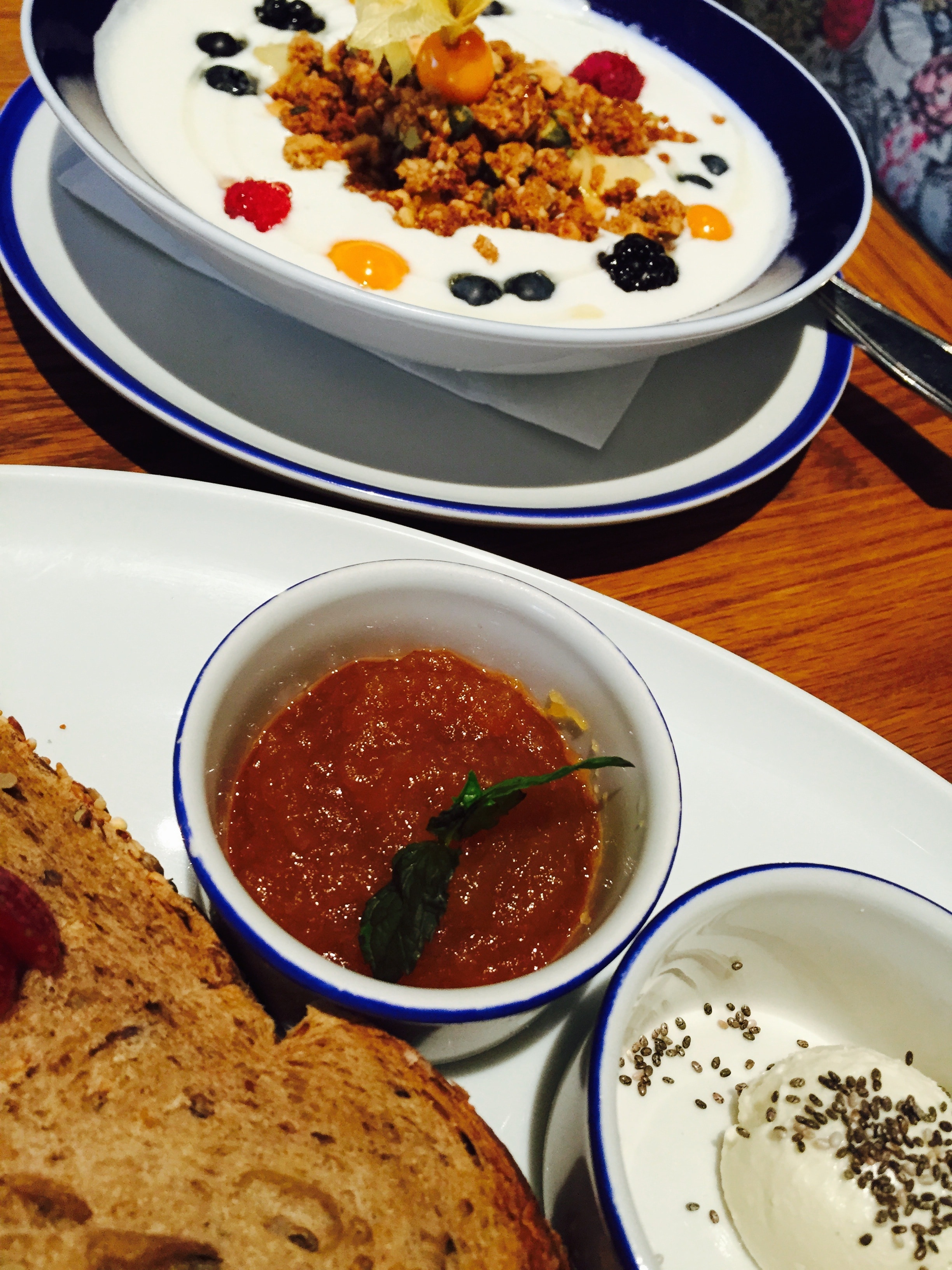 5. Rise and Shine with Healthy, Hearty Breakfast Ideas that Everyone Will Love!
A Morning Meal of Champions
Breakfast provides your family and friends with the fuel they need to start their days right. Offer up a range of options with flavors and textures everyone will enjoy. Here's a list to get you thinking of some delicious possibilities:
Whole grain toast with creamy peanut butter and sliced banana
Oatmeals with fresh fruit and crunchy nuts
Turkey sausage and egg muffins
Greek yogurt with honey, muesli and walnuts
Granola with nut milk and a dollop of jam
Focus on new options using seasonal vegetables and balanced adding protein and grains. Try throwing together savory breakfast bowls with tofu, dulse and roasted vegetables. Offer savory smoothies with protein powder and spinach. Pancakes and waffles pair perfectly with Greek yogurt and seasonal fruit. Add a protein-packed, delicious twist to your morning with some freshly-baked egg muffins. Wake up your taste buds and get ready to cook up something delicious with these easy breakfast recipes! Let the delicious aromas of your perfect morning meal invigorate your household and fuel you up for the day ahead!